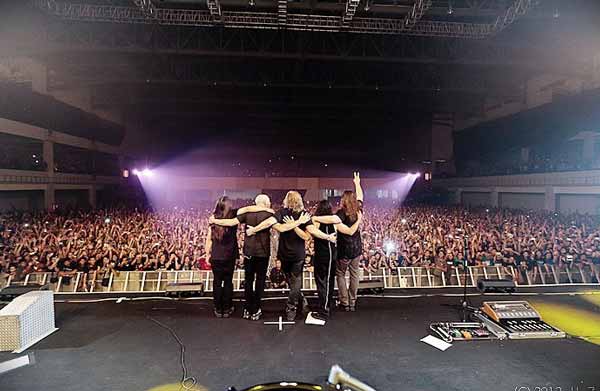 After over 20 years online, it is time to admit that Mood Swings, as a news and reviews website, has run its course.
These days there are multiple sources of melodic rock news, all easily accessible. Social media platforms like Facebook and Twitter can bombard you constantly, if that is what you desire. If you want to find out what an album sounds like, a few mouse clicks or touchscreen presses will have it blasting out of your speakers or headphones.
There will be no more updates to the Mood Swings website, and the Facebook and Twitter feeds will also no longer be updated.
My thanks to all those record labels , PR companies, musicians and readers who have supported Mood Swings over the years.
Of course, I'm still listening to music. I've started keeping tabs on what I've been listening to in a set of digital notes. These notes will eventually incorporate the archive material previously published at Mood Swings. Building this personal database of music related info will be my focus going forward. The platform I'm using allows me to share those notes online at www.melodicrocknotes.com.
From 01 Nov 2020 visitors to Mood Swings will be redirected to Melodic Rock Notes.